The Adcam Team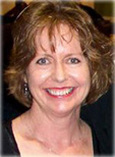 Prue Gray,
Managing Director
Prue has a degree in Human Resource Management and has lived in the Whakatane area for over twenty-five years. During that time, Prue has become a well known and highly respected member of the community, giving her invaluable connections and strong relationships with key businesses in the Bay of Plenty.
Adcam has been operating in Whakatane, BOP since 1999. In 2003, Prue purchased the original business and renamed it to Adcam Recruiting, Ltd., refocusing the company direction toward the Recruitment and Human Resource field.
Prue has the
qualifications, experience and knowledge to offer your company a wide range of HR, Recruitment and Office Support services.
Contact her at:


prue@adcam.co.nz
---
---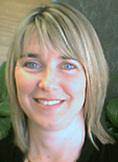 Leanne Somerville, Recruitment Consultant
In September 2011 we welcomed Leanne Somerville to our team. Leanne is our Recruitment Consultant who has had over 10 years of experience within the industry including Sales, Marketing and Administration. She is a fountain of knowledge and expertise and leaves no stone unturned, and with her bubbly, outgoing personality is able to put everyone at ease.
Contact her at:
admin@adcam.co.nz
---
---
---
Adcam Recruiting, Ltd. ~ 21 Quay St., PO Box 134, Whakatane 3158 ~ 07 308 5030 ~ admin@adcam.co.nz